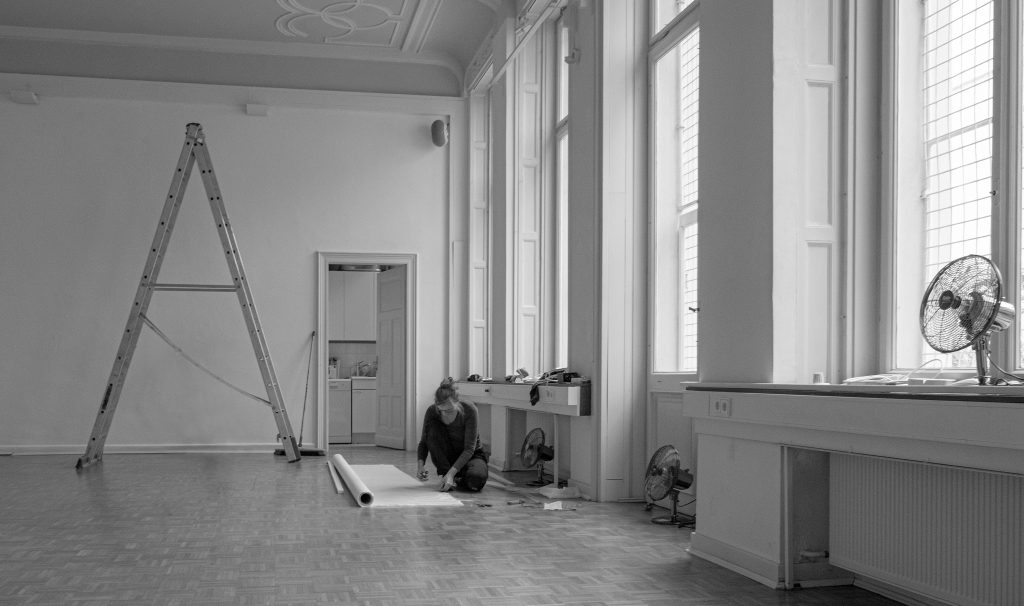 * Beginning at the KHM: What are the things you are most looking forward to and/or are excited about?
The interdisciplinary, scientific work on projekts at exMedia and the research with open output seem to promise me to support new developments and visions based on an open discourse about art, culture, society and global significances. It´s exciting to have this exchange with colleagues and students, to support their questions, to handle the unknown and to push their ideas.
* What is your artistic/scientific background? What are your main starting points in being an artist and or scientist?
My central drive of working in the field of klangkunst/soundart is questioning answers, forms and limitations – my artwork is about the critical awareness of our present and it´s physical, cultural and historical coherences.
Sound as the fundamental material of my interactive installation and instruments depends directly on the specific characteristics of space and develops in time. It transforms the process of daily life into an aesthetic discourse of art.
The continuing intergration into and reflection of space and time has to be played by the recipient himself, hence in my artwork he frequently becomes the performer.
As a trained sculptor i enjoy handling the full range of materials – sounds, mechanics and technics – and developing interaktive audiovisual artwork.
* Which three words would you use to describe yourself or your topics?
spacetime, sound/material, process
*
The posts titled "welcome" present and welcome the new staff members of exMedia.
Further information can be read here.