Jiyun Park about otic.radio, May to July 2020
"Initially otic.radio is a project from Agustina Andreoletti and Sybella Perry. They ran the radio till 2019, however it fell in a sleep after one full year. We kicked off otic.radio again since summer semester 2020 with pandemic restrictions. It was not easy, however at the same time radio is one of the mediums which isn't affected by Covid-19.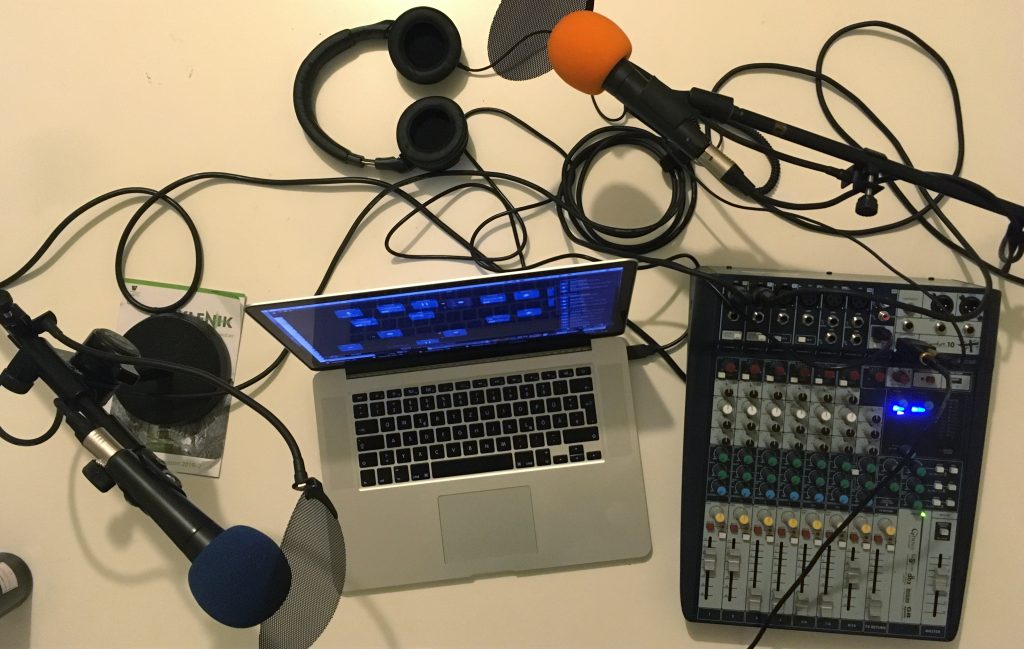 The beginning of otic.radio was very weird because of the pandemic situation. We only met via Skype and got to know each other a little bit and then just jumped into working. We are based in a home studio, and build set up for broadcasting, e.g. microphones, an audio interface and a mixer. Some of the equipment is supported by KHM Klanglabor. Audio Hijack is a software easy to use with a laptop for live broadcasting. The internet connection is luckily stable at my flat. I'm quite satisfied with our set up, because in my perspective, actualisation is more important as the first step than quality.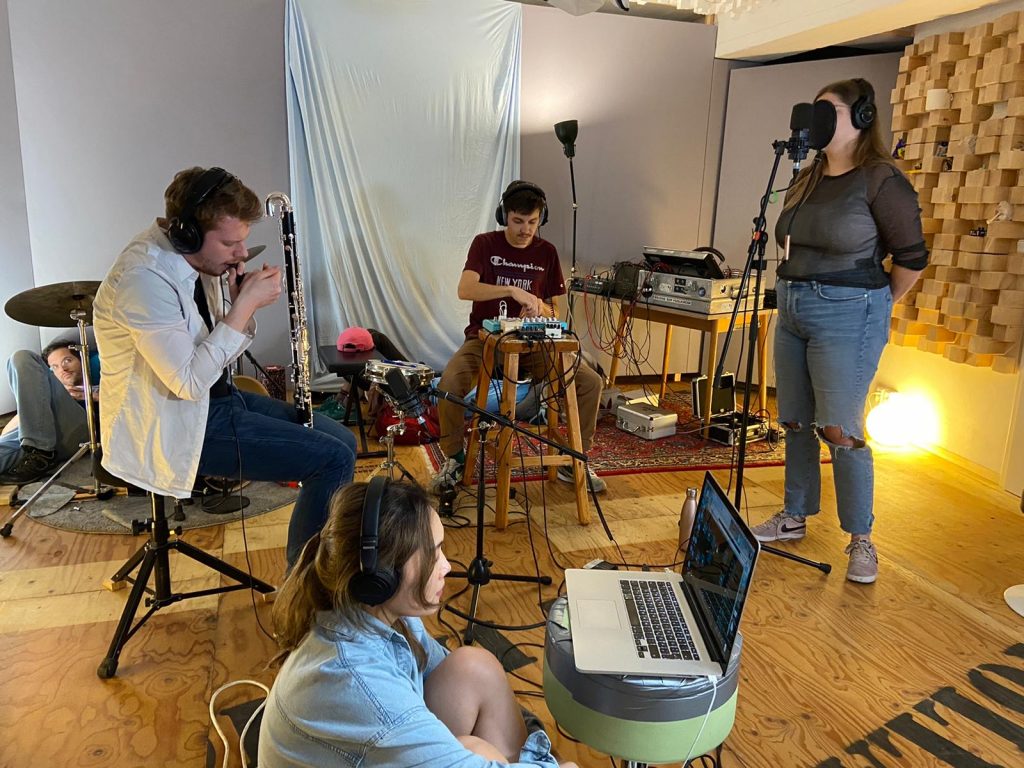 In this semester, we tried to have artist talks which was a challenge for us. Since online semester started, having a talk via Skype or zoom came to be a normal format of meeting. We take advantage of it.
Being an organiser is a really interesting experience. Suddenly I'm in contact with many people, not only artists, but also people for administrators in different parts and other organisations for collaboration.
It is really a lot of work and especially in this online semester, we need to deal with a lot of email work. At the same time, we get chances to look into diverse works from artists, get to know them and connect to each other, which makes a community.
Thanks to my otic team. I'm proud of us that we made it happen and I hope otic.radio won't be in sleep again."

The series of posts titled "in progress" present different states of projects, work processes or experiments of students (connected to exMedia topics), showing some of the work happening in between the first concept and the final stage.
Presented here is a statement by Jiyun Park, talking about the running project otic.radio. Originating in a radio project by Sybella Perry and Marios Pavlou in 2017 (Radio Alarm), after Agustina Andreoletti joined Sybella Perry in 2018, they together transformed it into otic.radio.
Jiyun Park began organizing otic.radio together with Natalie Harapat and Hyemin Jung in 2020.