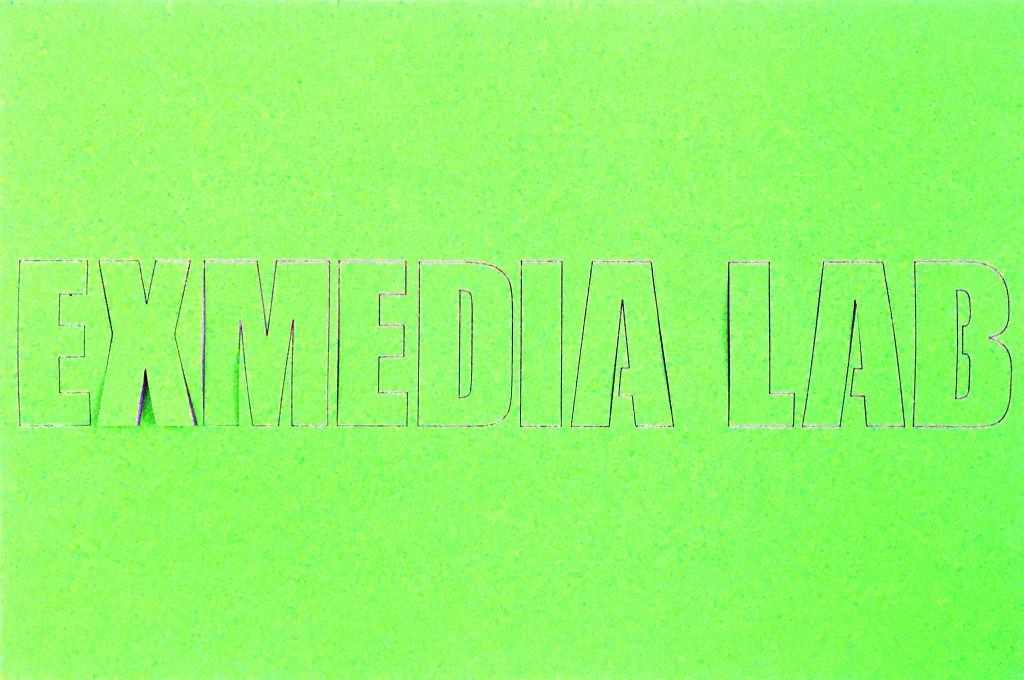 @Rundgang "außer der Reihe"
17.-20.02.2022, Filzengraben 8-10, 4th floor
The exMedia Lab will be open for the Rundgang "außer der Reihe" 2022: Presenting the space itself and some of the ongoing work-in-progress by students working in our space and a range of experiments, samples and processes of the preceding compact seminars. The exMedia Lab is a working space run by Jacqueline Hen, Verena Friedrich and Karin Lingnau, supported by Dr. Klaus Fritze as bio-media-lab supervisor.
Friday/ Saturday/ Sunday: 18-20 h
Mia Hofner Meditation for the Disassembling Bodymind
Performance+Installation
8 minutes – in repetition
Performers: Rubee Fegan, Mia Hofner
Thursday – Sunday 16-20 h
During the last two weeks students had the opportunity to explore diverse technologies and its related materialities and processes, be it working with biomedia, CNC-technique at the lasercutter and printing technique like the risograph. And in the course of it experience how the connections between the digital and the analogue play out in practice, what kind of aesthetics and topics correlate by using these technologies.
Li-An Hong, Kyuwon Moon, Daseul Kang, Julia Maja Funke, Jeoungeun Kang, Paulina Akbay, Yuna-Lee Pfau
other presentations in exMedia labs e.g.
Animation: Videomapping Retrospective
ground zero: code | literature < journey