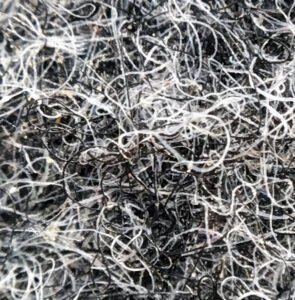 Exhibition spaces and programm of exMedia key areas during KHM Rundgang 2023, mainly in the two yards Filzengraben 8-10 and 18-24 and in Overstolzenhaus garden, details below, alphabetically: Animation/ 3D, Experimental Informatics/ ground zero, exMedia Lab, Literary Writing, Sound, Transformation Design
Animation Studio
Animation/ 3D, @Animation studio, Filzengraben 18-24 and yard
Thursday – Sunday, 20. – 23.07., 14:00 – 20:00
Posters
Juho Lee – posters Animation Studio
Collective project: "De Rerum Natura" / storyboard / posters
"Orange your city" – collective project – AR poster and tote bags
Rundgang AR Posters 2023 – collective project – Workshop by Jung Saeyun
Films
Collective Project: De Rerum Natura
Lian Hong / "Stoneporium"
Claude Wear / "Human Bird"
Fynn Rybbeck / "An Eggshell Mind"
Gao Yuantian / "Gaze"
Jingyuan Luo / "The Yellow Ghost"
Animation films – Grundlagenseminar
Installations
Jeongeun Kang / "Shadow and Dust" / Installation film
Phaidonas Gialis / "Death of dispair" / Videoinstallation
Bela Usabaev / "Sandboxing emotions" / Sculpture and VR
Helin Sezen Korkmaz, Marzi and Ming Xi / "Garam Garam" / stop-motion-set
Juho Lee / "Projezierter Körperakt" / video mapping sculpture
Jiwoo Kim / "Earth"
Sarah Thibol / "Klima-Bialetti"
Drawings
Lenia Friedrich
Setareh Karimi
Pedro Ramírez
Heike Gletsch
Sonia Leliuk
[]ground zero: Aesthetics of Artificial Intelligences
Experimental Informatics/ []ground zero, @Filzengraben 8-10
Wednesday 19.07. | 18:00 – 21:00, Thursday – Sunday, 20. – 23.07. | 14:00 – 20:00
During the Rundgang, []ground zero offers insights into the students' aesthetic explorations of artificial intelligences. More detailed information on the lecture performances and individual works can be found on the []ground zero blog.
Lecture Performances, Friday 21.07.
16:00 "Information war – social feedback", Benita Martis (language: German)
17:00 "How to find the happiest person with AI?", Ting Chun Liu (language: English)
18:00 "Noise: Dithering, Cut-up and the Diffused Aesthetic Glossolalia", Pedro Ramirez (language: English)
Lecture Performances, Saturday 22.07.
16:00 "Reflecting Affective AI", Lisa Reutelsterz (language: German)
17:00 "Stable Diffusion – artistic exploration", Leon-Etienne Kühr (language: German/English)
[[open-lab]]
exMedia Lab, @Filzengraben 8 – 10, 4th floor
Friday/ Saturday/ Sunday, 21. – 23.07., 16:00 – 19:00
The exMedia Lab is opening its doors and inviting to an informal exchange with both students and teaching staff. As well as to experiments, iterations and work-in-progress presentations that were developed and discussed, among other contexts, in the wake of the "Open Lab" seminar.
With Jeongeun Kang, Naoto Hieda, Kyuwon Moon, Mayuko Kudo, Shuree Sarantuya, Christopher Theophanous, Pavel Hernandez, Amelie Vierbuchen, Chanmin Kim, Esther Rosiny-Wieland.
see also our topics/ network/ cosmos
and
Naoto's Nail Salon
Thursday – Sunday 20. – 23.07. , 14:00 – 18:00, per appointment only.
Naoto's Nail Salon is a nail salon by Naoto. Everyone is invited to have nails done for free. It was founded on 28th September 2022 at the National University of Colombia, Bogotá during a writing seminar as a response to a topic around hands. Naoto has painted fellow students' nails and was happy about it, taking the practice seriously as a diploma project. Since its foundation, the salon has traveled to Colombia, the Netherlands and France and has served for more than 25 people so far. Some regularly paint nails, but for others it is a special experience to have nails done in a long time. The Rundgang marks as the (slightly early) 1-year anniversary of the salon and we will celebrate by painting nails with accompanied exhibitions at exMedia Lab and various locations at KHM. To make an appointment: https://ticket.glitches.me/
Lesungsprogramm im Bibliotheksgarten – reading program in the library garden
Literary Writing, @Overstolzenhaus-Garden/ Bibliotheksgarten der KHM, Rheingasse 8
Thursday, 20.07. and Saturday, 22.07.
literature in summer semester 2023
Thursday, 20.07., 16:00
Literatur im Sommersemester 2023: Die Seminare "Vorlesen lernen" und "Formen des Erzählens" stellen ihre Arbeiten vor. Mit Helen Hermens, Leonie Hoh, Paul Jennerjahn, Gabriel Kos, Justin Merkens, Laura Müller-Hennig, Hannah Rosenkranz, Julie Schöttner, u.a.
Release-Readings of KURZE 06
Thursday, 20.07., 18:00
Release-Lesungen der KURZE 06, Anthologie des Literarischen Schreibens der Kunsthochschule für Medien Köln
Special edition of Auswärtslesungen
Saturday, 22.07., 15:00
Special edition der Lesereihe "Auswärtslesungen" im Rahmen des Rundgangs mit Texten von Yannic Han Biao Federer, Leonie Hoh und Evie Helen Reckendrees. Moderiert von Paul Jennerjahn und Julie Schöttner.
Hofkonzerte + SoundBar – Yard concerts and SoundBar
Sound, @Yard Filzengraben 8 – 10
Thursday, Friday and Saturday, 20. – 22.07., 19:00 – 22:00
During the Rundgang, the sound division will host concerts and performances from Thursday to Saturday from 7 to 10 pm, in the inner courtyard Filzengraben 8-10.
The program changes daily, and students offer self-mixed drinks and other beverages for refreshment at the PopUp Sound Bar.
With contributions by Stefan Koutzev, Dennis Aycicek, Sayaka Kuramochi, Ting Chun Liu, Jannika Lösche, Johanna Schütt, Chanmin Kim, Helin Korkmaz, Farah Wind, Bidisha Das, Hyemin Jung, Chaya Shen, Christopher Theophanous, Pedro A. Ramirez, Duhyoung Kim, Esther Elena Rosiny-Wieland, Polypixa.
In the windows of Klanglabor, Ivonne Sheen Mogollón will present her installation "Sounds and voices workshop memory", which presents the results from a workshop done together with Kris Bublevskaya in Monheim during the festival "Monheim Triennale II: The Sound – Sonic Art in Public Spaces". Interactive questions in the windows invite people to have a listening moment sitting in the benches there.
Yard concerts, Thursday, 20.07., 19:00 – 22:00
19:00
Esther Rosiny-Wieland: Klangprotokoll
Feder, Tinte, Papier und Stimme
19:30
Duhyoung Kim: Lautmalerei
….und mein menschliches Feedback
20:00
Chanmin Kim: Mama leider hasse ich Brot
Ich singe koreanische Folk Musik von mir
20:30
Christopher Theophanous: **
Performance, Ultraschallsender/ -empfänger
The work explores poetic notions of interrelations of spatial and sonic realms.
21:00
Jannika Loesche: Improvisations II
Improvisationen mit Echo Dream 2 und Gitarre
21:30
Helin Korkmaz & Farah Wind: Vadoze Zone
Modular chains and solid restraints
Yard concerts, Friday, 21.07., 19:00 – 22:00
19:00
Johanna Schütt: XYZ
Quadrophones Speakersetup
19:30
Hyemin Jung: No input + Yes input
Improvisation
20:00
polypixa
20:30
Chaya Shen + Sayaka Kuramochi: telephone talk
・゜゚・:.。..。.:・'(゚▽゚)'・:.。. .。.:・゜゚・
two people talk to each other with old phone and words, making nonsense
21:00
Bidisha Das: Between Transmissions
Keep turning the Radio
21:30
Sayaka Kuramochi: Eine leise und kleine Experimente-Sound-Performance mit 🧊🧂🕯
Yard concerts, Saturday, 22.07., 19:00 – 22:00
19:00
Pedro A. Ramírez
Electronic music performance exploring the cybernetic patching capabilities of the Serge modular system
19:30
Stefan Koutzev: Sonic Catering №1
Kitchenware, groceries, modular synth, field recording
Raw sounds of live cooking processed into a gourmet concert. Please feel invited to eat the finished food altogether, as well as being part of the continuous sound rendition. Recipes by my grandmother.
20:00
Chanmin Kim: Newly Built Dream
Improvisiation mit Groove Box und akustischer Gitarre
20:30
Dennis Aycicek: klirrrrfaktorrrredux
an almost total harmonic distortion w/ megaphone, snare, crash and computer
21:00
Ting-Chun Liu: (⌐■_■)⌐🎛️☆゚.*・。゚l̴̮͓̙̾ő̶͓͖̻̄̂u̸̻̺̱̽͒̒͜͠d̴̺̤̏͆̕ ̸̖͉͓͍͙̍͆̾͑n̴̠̪̗̋̄̔͝o̵͚͖͔̫͋ḭ̷̓s̸̞͇͔̰͗̈̈́e̴̛͉͇̙͋͆͝͝"
The title explains itself, harsh analog/digital feedback
21:30
polypixa mit Band