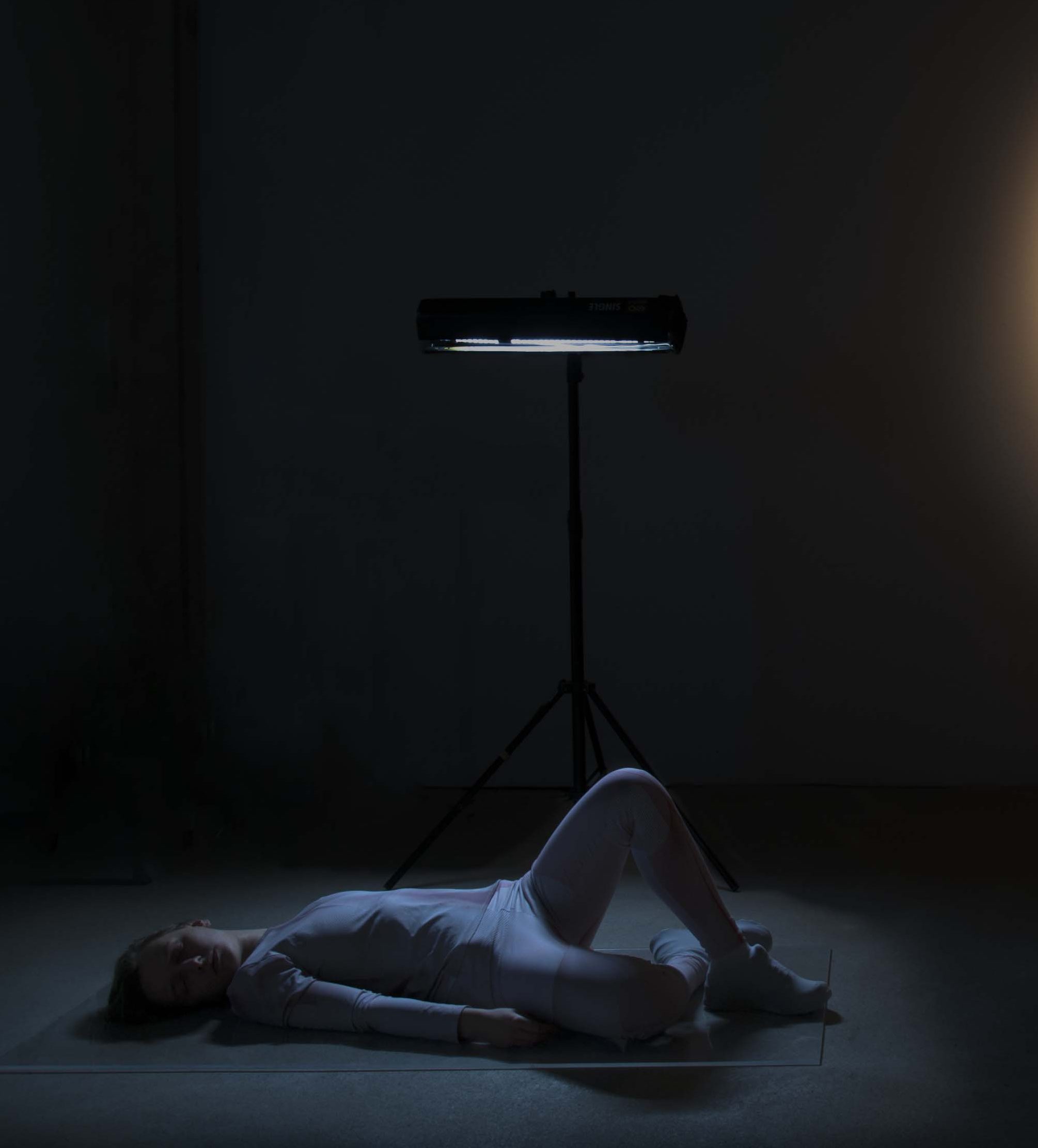 Second in our series "thinking about / working on" is Anna Baydak, a former postgraduate student, giving us an insight into her diploma project "Colour Perception". She presented it in april 2017 at the "Quartier am Hafen" in Cologne, set as a combination of fashion show, placed into an installation, framed by a performative setting. The images show some of the installation and fashion elements and their performer, wearing and presenting fashion printed with thermochrome and hydrochrome colours, fabricated using silk print techniques. More to find about Anna Baydak at cargocollective and here.
* What is the current focus of your work?
In my project I'm trying to connect several themes that I was concerned about during all of my works. Basically, they arise one from another. My interest in the colour lies in the basis. For me, it had a very strong relation with perception. That gave me an impulse to start research in this direction. After I started to think how we perceive the colour, how we react, use, dream, remember and finally wear the colour I came up with the theme of the human body and it's relation with colour, shape, environment and pattern. This became my keyframes between which I'm trying to create a net and find connections. Through developing a system and finding the mutual influence on each other, I'm discovering interrelations between them and unite these with my own perception. In general, I'm trying to connect philosophical ideas of colour with the reality and bring it closer to our body.
* What kind of materials are important to you right now and how is this expressed in your work?
Material is very important for me. It can bring «real world» and real sensation into concept and idea. I love to work with material, discover its possibilities and overstress them. For me, it is kind of a partner in a creating process. It gives me fresh ideas and sometimes leads me into new directions though. For me, it's a possibility to make my dreams be real even if it looks in the end completely another way around as I before imagined it. This is somehow a great collaboration process that brings the work on a new stage, where mind meets with the tangibility.
Now I'm trying to use different media as well as material in my work. I'm trying to combine virtual and real reality together. For developing my idea I chose the colours that are reacting to different conditions. The colour depends, appears or changes because of the environment. Each colour responds to a special atmosphere such as heat, UV light, water, cold or darkness. I was trying to build a system in the connection of every colour with suitable fabric that will match its possibilities, abstract shape and its place on the human body. I'm trying to select that type of fabric that will the best in revealing the inner power and idea of a colour. Through all of this, I'm coming to the main idea of a cutting pattern and a print as if it is just a new state of the virtual colour.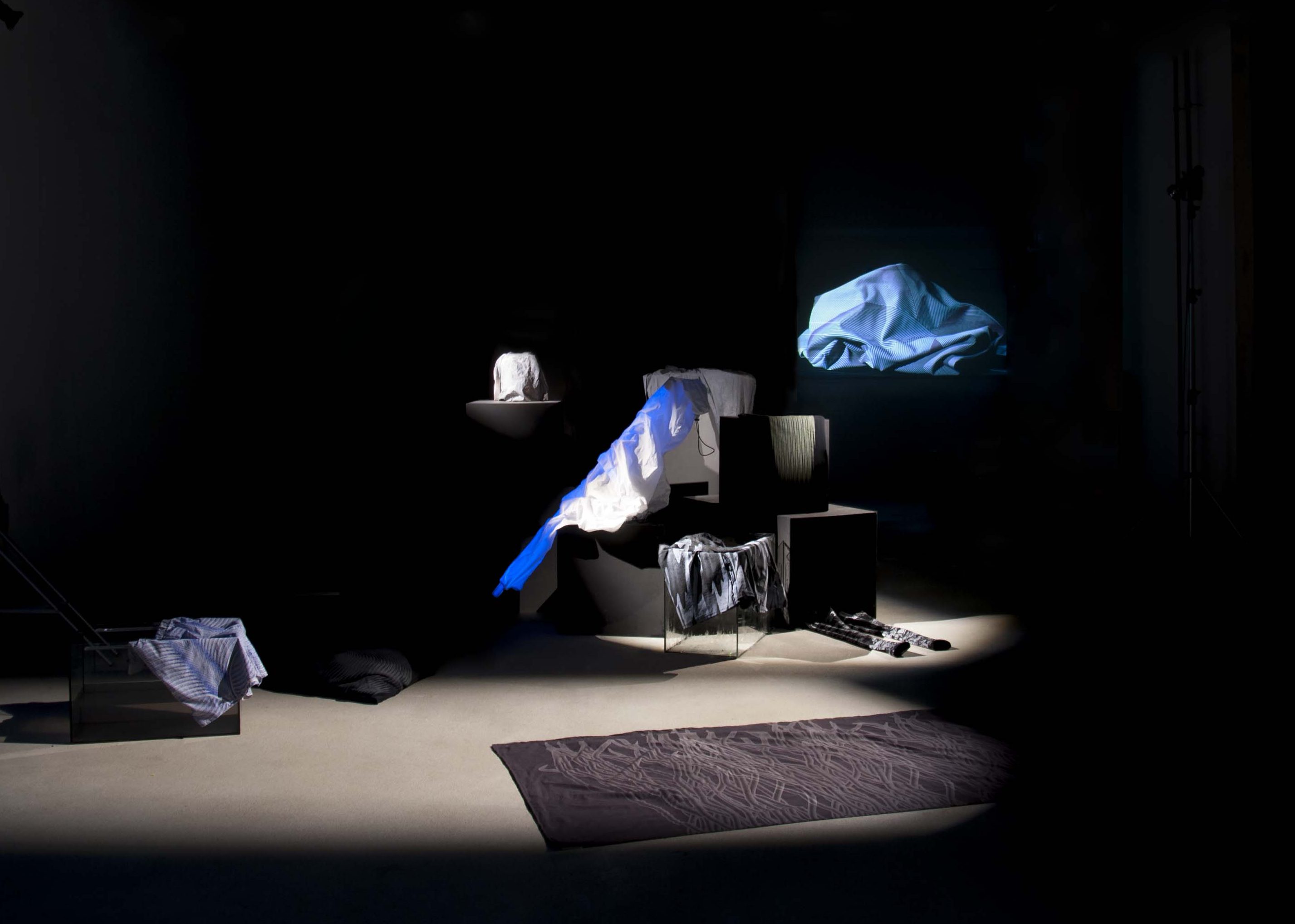 * Do you have an idol or is there an art form that you totally adore?
I love to know what is going on around and to learn of works of another artist and not only, but I can't say I have an idol. I guess I like to be influenced by other people but always return into my own stream after several experiments, that definitely brings something new into my work. The same happens to me with the art form, I like to try new possibilities, but can't say that there is one that I can use always. Art form always go with some kind of сliсhé (in a good way) that has a very strong connection with other works that were created. And my approach is to hide technique in which I was working, that the viewer wouldn't recognize it from the beginning, to have an element of mystery and understatement.
* Do you feel the urge to explore and what are you exploring right now?
I'm still in a process of my research, each new article, information about the colours or it's phenomenon brings me to the new unknown part of the theme. It looks that this topic is so huge that I wouldn't be able to reach the point when I will say that's it, I finished. I think with all my knowledge I'm trying to organize my way of thinking and ideas, that's why it's important to go further and explore new horizons for me. Even if I'm trying something new somehow I'm always whirling around one theme but I usually understand it in the middle of my work.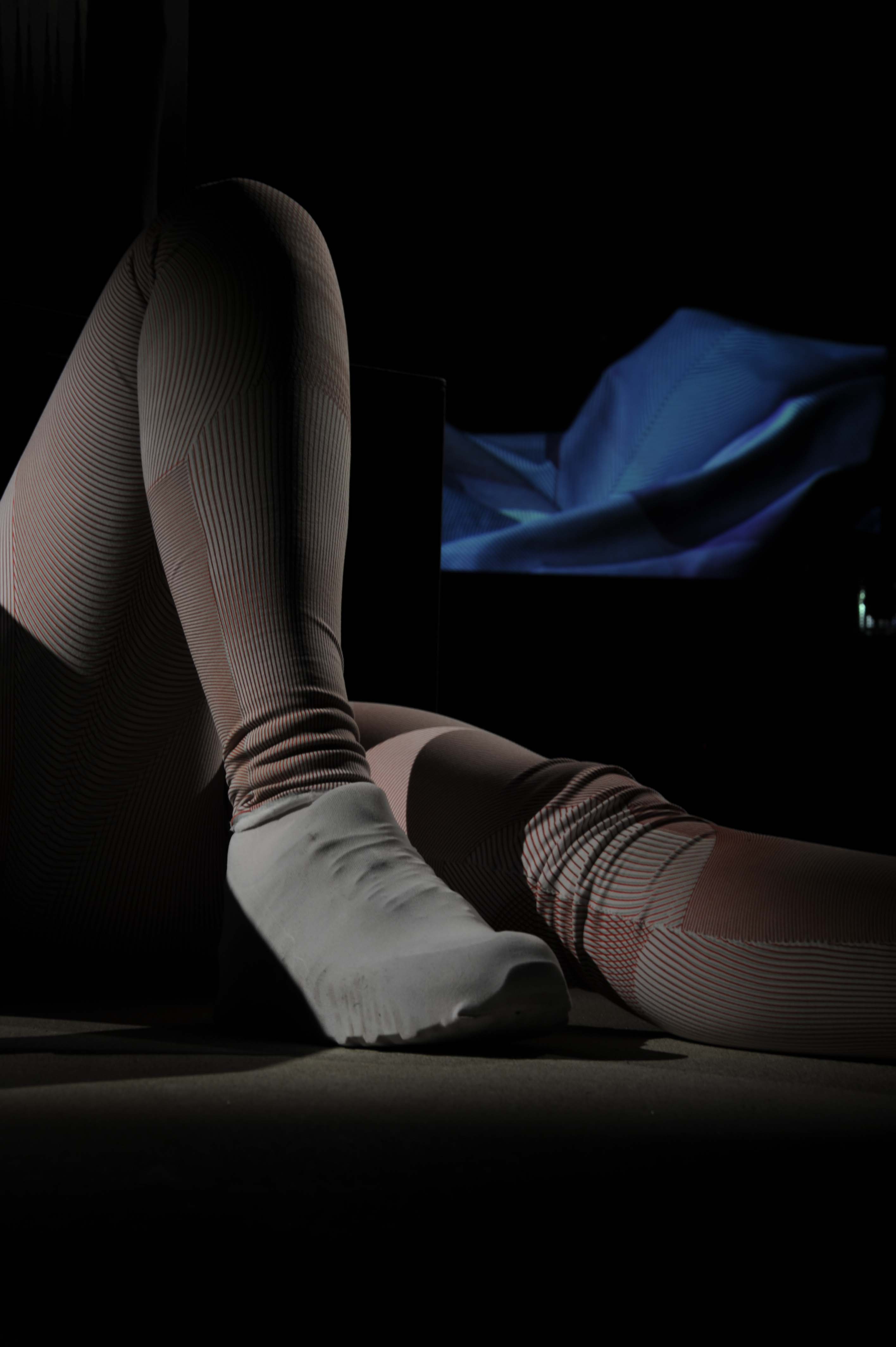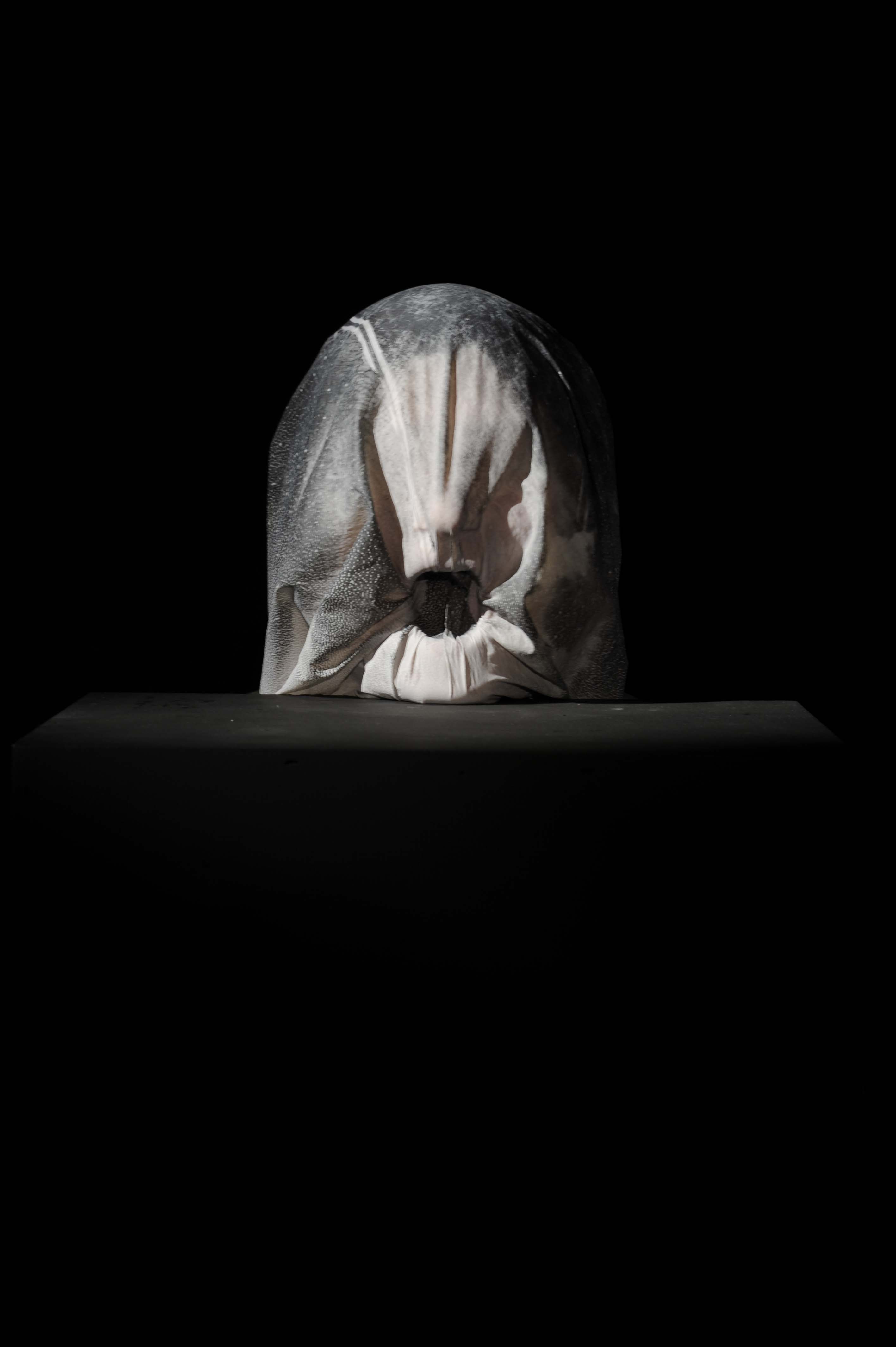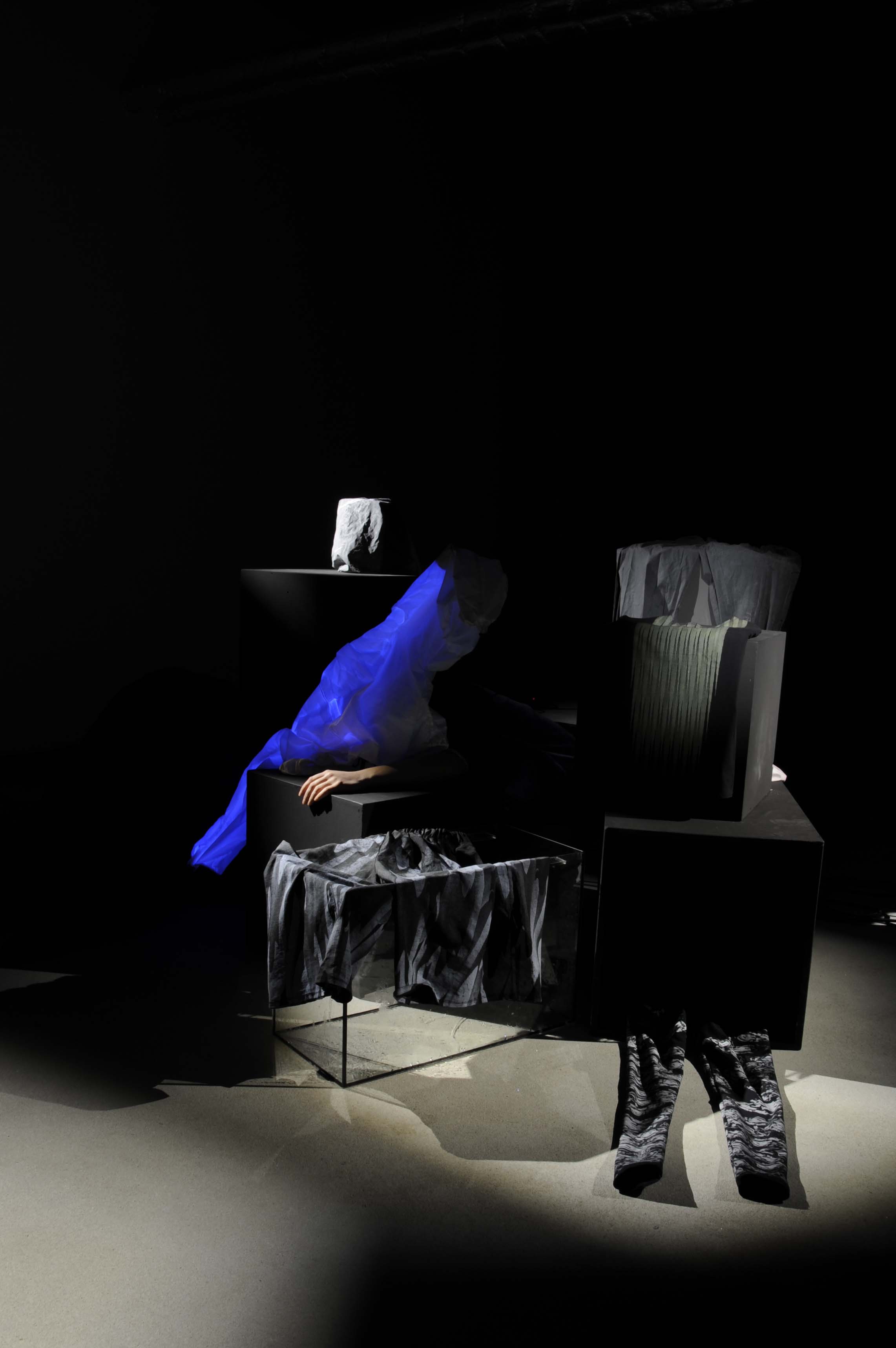 Also on our blog: An insight into some of her work in progress.