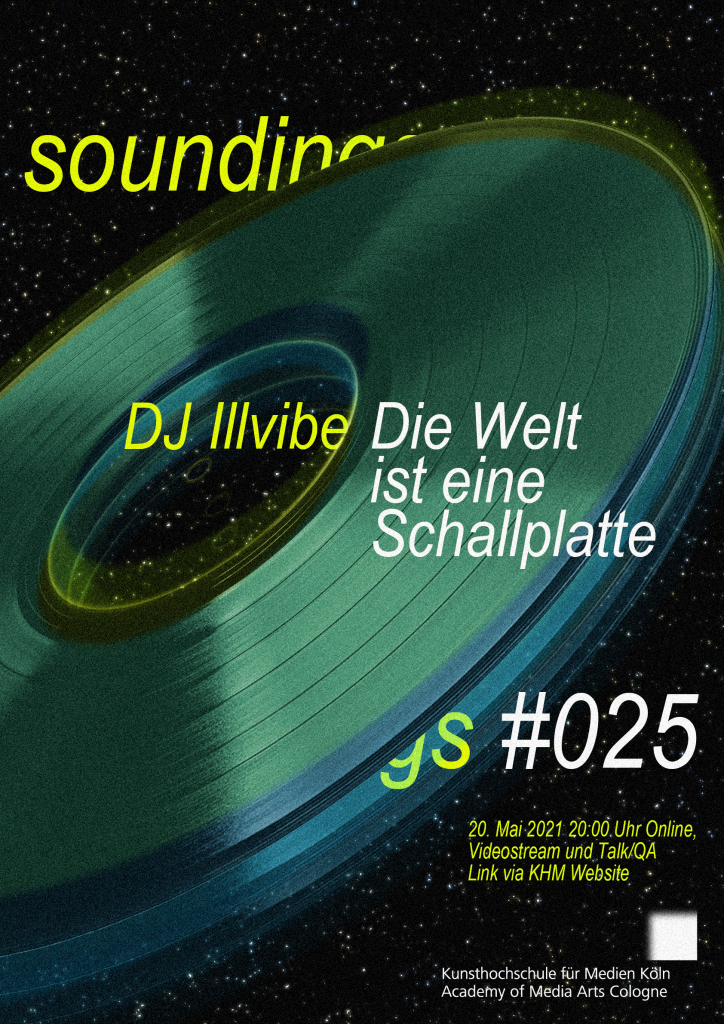 Thursday, May 20, 2021
20:00, Online, Audio-Videostream and Talk/QA
DJ Illvibe
With visuals by ST:ROBO
Zoom Link:
https://khm-de.zoom.us/j/89042510286?pwd=Z3JaVnRrMVlyU3UxTHdrTEsxQkpWdz09
Meeting-ID: 890 4251 0286
Kenncode: 514303
DJ Illvibe is not a sentimental record collector. He uses his vinyl records, exploits them, takes what's in them – he works with them. When DJ Illvibe opens his record case, he finds a whole universe of music inside. He finds big voices, single instruments, whole orchestras, kicks, snares and base drums or Tibetan overtone singing.
As a part of the Abstract Hip Hop project Lychee Lassibegann to use his turntables and the accompanying records as musical instruments. DJ Illvibe is more than just the guy on the Wheels of Steel laying down the groove and contributing a sample every now and then. With the possibility to manipulate the sounds according to his wishes, to edit them live and directly, to stretch, to shorten, to cut and to put them together again, with the possibility to open up other musical worlds with only one loop, one bar, one tone, he always manages to give improvisation sessions a new spin, a new direction.
Whether as a producer in the pop universe, as a live DJ on hip hop or free jazz projects, or as a creator of abstract sound spaces that he builds for the transcendent rap projects of Taktloss and his alter ego Real Geizt, DJ Illvibe is and remains a sound tinkerer. A gold digger for the craziest scraps of sound. A manic record-launcher. A vinyl wearer. A disc jockey.
After streaming and watching/listening to a solo performance by DJ Illvibe produced for soundings #025, there will be time and digital space for chatting, asking questions, talking shop, exchanging ideas and virtually standing together with a delicious drink in front of the door.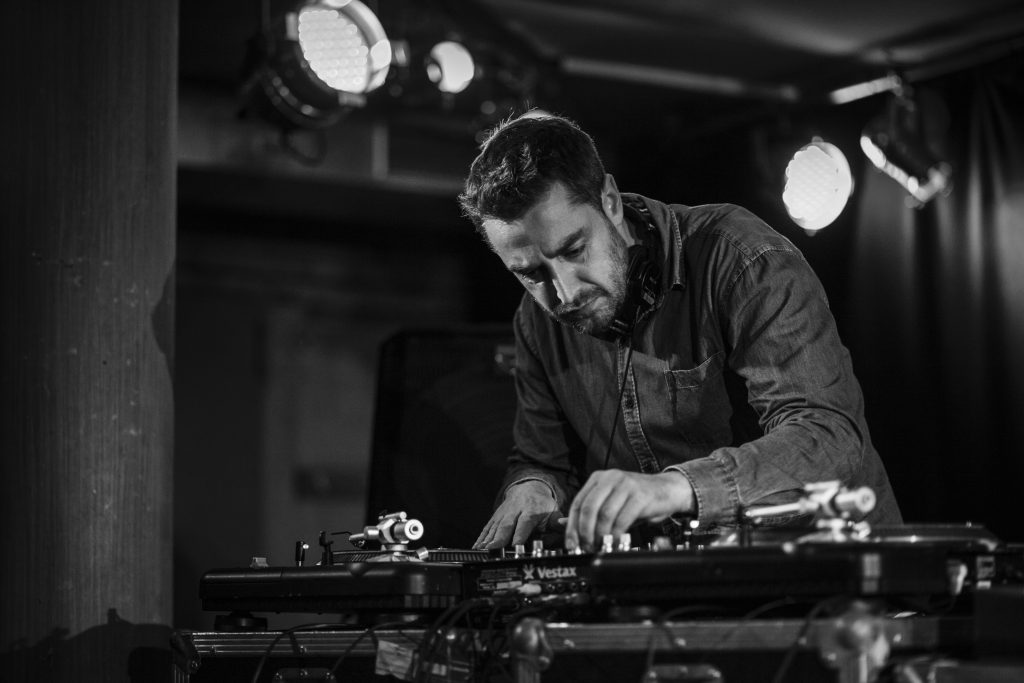 *soundings # is a series of concerts, performances, sound art and expanded lectures produced by the sound department. Open to the general public and free of admission, events usually take place at the KHM Aula. Further information can be read here and at the Klanglabor.