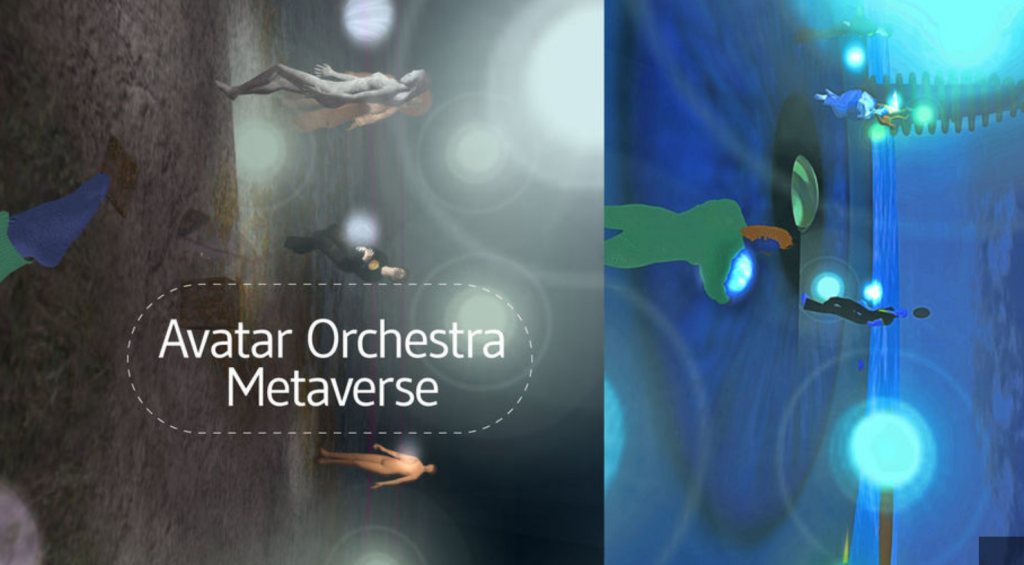 soundings #023
Thursday, June 04, 2020
20:00, Online-Stream
Zoom Link:
https://us02web.zoom.us/j/88340167962?pwd=YVRZOTlWOUwxN1pKRlFmVkt1VmZpdz09
Meeting ID: 883 4016 7962
Password: 662324


The Avatar Orchestra Metaverse(AOM) live from Second Life
Founded in 2007, the Avatar Orchestra Metaverse (AOM) is one of the first ensembles for experimental music whose performances take place almost exclusively in the virtual 3D environment Second Life. The American pioneer of experimental music Pauline Oliveros was also one of its members.
The collective of composers, musicians and media artists, spread over several continents, works in metaverse on new possibilities of audiovisual performances that experiment with identity, perception, telepathy and community and question the conventional understanding of creation, performance and listening.
AOM's self-developed instruments in Second Life are fantastic extensions of the conventional instrumental riffs, challenging their own forms of networked performance.
If you want to attend the concert "on location" (go without a mouth guard!), you can find the ensemble here: https://maps.secondlife.com/secondlife/Icewater/61/56/1328
For those who want to stay in First Life, the performance will be streamed via zoom from virtual cameras as part of the sounding. The chat function offers the possibility to Q&A with the ensemble members and to view the instruments.
Moderation at the virtual microphone: hans w. koch
http://avatarorchestra.blogspot.com
*soundings # is a series of concerts, performances, sound art and expanded lectures produced by the sound department. Open to the general public and free of admission, events usually take place at the KHM Aula. Further information can be read here and at the Klanglabor.