This summer we invite Flor de Fuego and Naoto Hieda as the collaborative duo GlitchMe to give a talk and present their work in our Science Kitchen.
Decompositions of algorithms and glitched worlds
June 21st, 2022 – 19:00
exMedia Lab, Filzengraben 8-10, 4. OG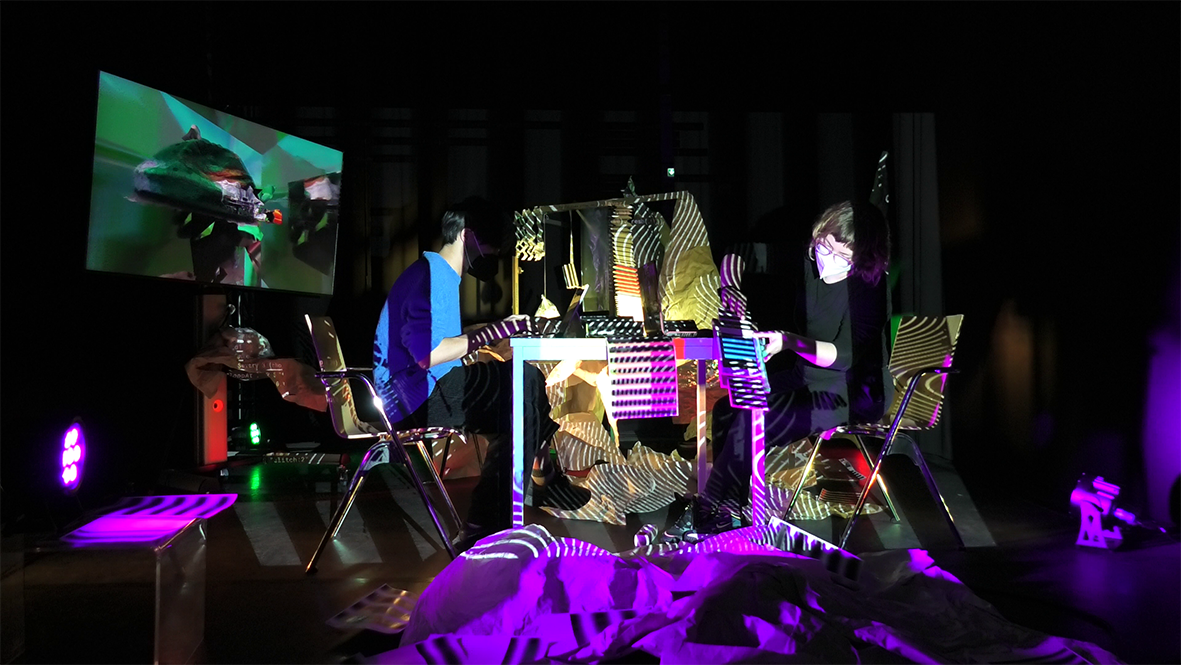 GlitchMe is a laboratory of witchcraft around composition of scenic objects and decomposition of algorithms invoking a network of feedback loops. Digitality can become dreams moving and interacting in multiple spaces in a non-linear time. Through feedback loops we create windows that can open new possibilities to narrate distorted and "glitched" worlds.
After 2 years of online collaboration, Flor de Fuego and Naoto Hieda started together a fellowship at Academy for Theater and Digitality in February 2022. As a niche practice to perform with programming on stage, live-coding is rather a new practice in digital art. The artists push the limit of live-coding by applying it to the entire creation process; the visuals, sounds, kinetic motor movements and lights are also live-coded, and the practice bleeds into drawing, weaving, printing, and cutting. The practice manifests decolonization from the productive and design-centered process of technology, namely hacker witchcraft.
To practice hacker witchcraft means to alter what is given, bring new usages or meanings to reality that doesn't fit for everyone. In this sense working with a glitch means to find the beauty in what is not perfect and should not be either. In literature, there is 'magical realism' and this means not to talk about mimesis in a story, but to find the magic in common things, something that in daily life sometimes it is hard to see. Dreams in this sense, do the opposite way, symbolism and objects from reality appear in a world that is not real.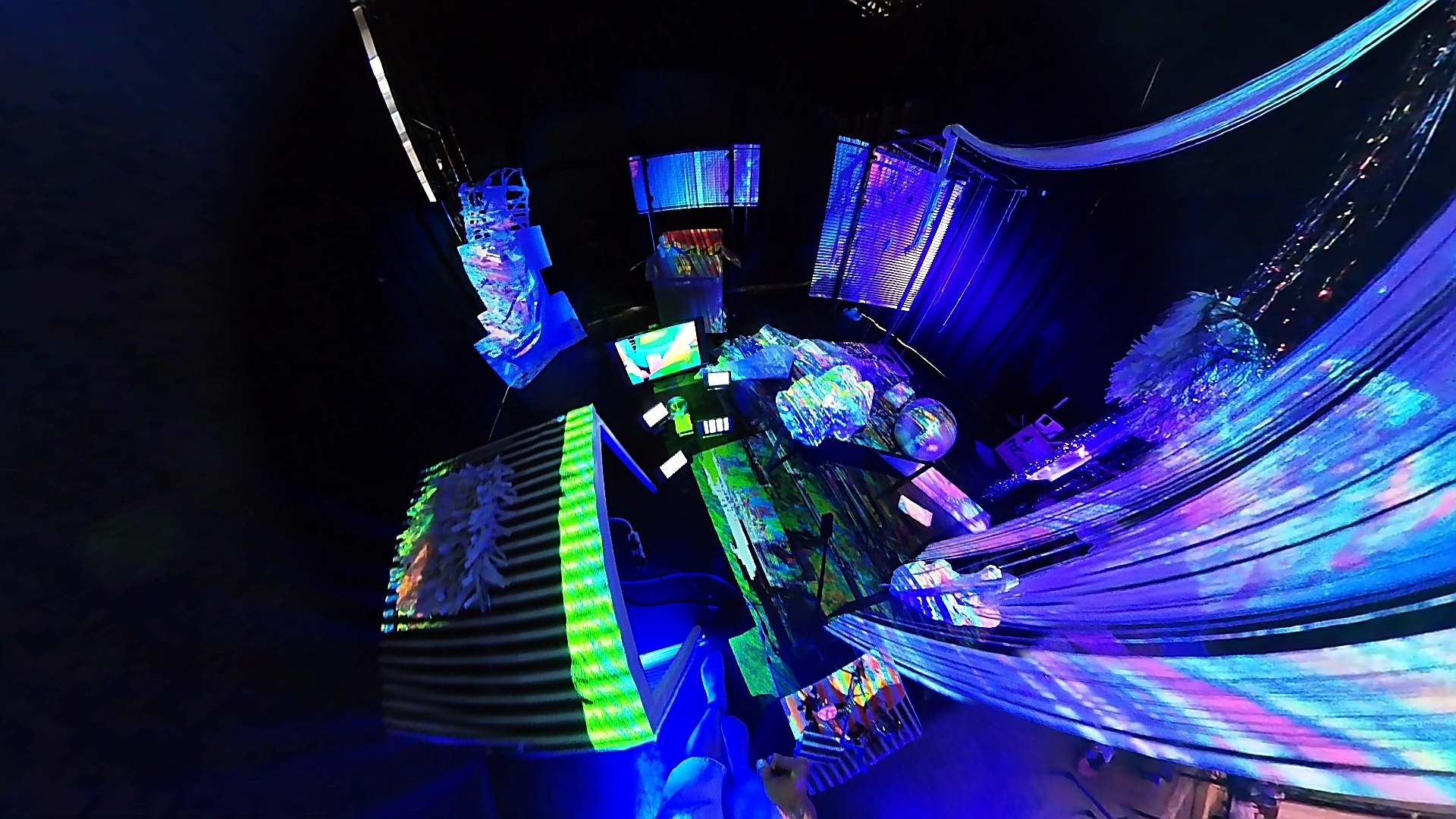 In June 21, 2022 the duo will talk about their hacker witchcraft and show examples and artefacts of their work in the exMedia Lab, as part of the ongoing series of Science Kitchen.
A recording of the evening you can watch here.
*
Science Kitchen is an open format of lectures/talks and discussions curious to examine and contemplate facts and fictions, dedicated to current topics and research in art, science and technology. Always interested in inviting dialogue, following the idea of the kitchen as a place of exchange, often in connection with some culinary treats or experiments. Initiated this semester by Karin Lingnau and Jacqueline Hen.